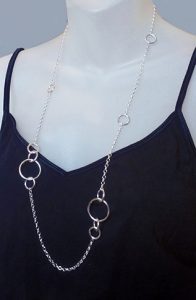 Hooped necklace:
"I was very impressed with the way that the image in my head was interpreted. . . The communication throughout was brilliant and the final piece is perfect."
Hayley G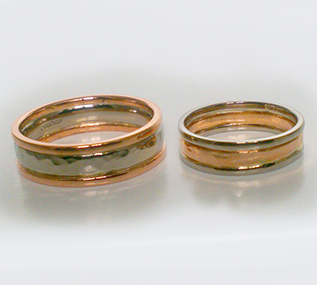 Rose & white gold wedding bands:
"Jamie made mine and my husband's wedding rings, they're absolutely beautiful, from the consultation to the finished product they're exactly what we wanted and more. Thank you."
Amber P-B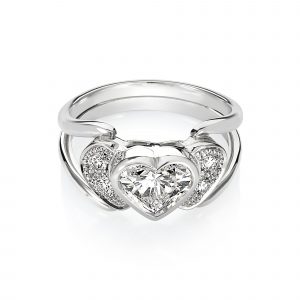 Platinum mount set with a 1.71ct heart diamond, with four diamonds in the shoulders.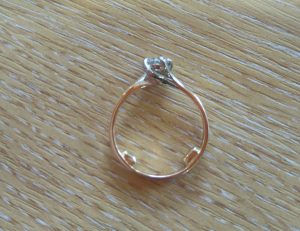 Pads added to stop ring moving:
"Thank you so much for working your magic to secure the diamond and stop the ring twirling around my finger. I can now wear it all the time without worry."
Ellen S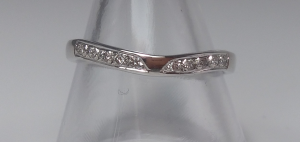 Ladies 9ct white gold shaped wedding band, with 0.10 carat diamonds:
"Jamie made wonderful rings for our wedding. We received exactly what we wanted, made to fit perfectly, and they were cheaper than rings which were 'almost' what we wanted from High Street jewellers. We could not be happier."
Matt P-J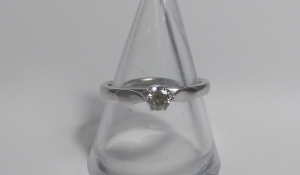 Platinum solitaire ring with 0.24 carat diamond:
"Jamie and Helen provided a fantastic and very professional service from start to finish, always in touch throughout the entire process. I cannot recommend them enough! Thanks guys."
Craig H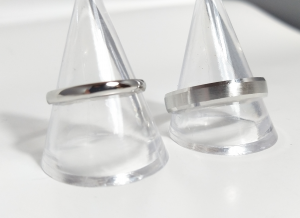 Ladies and gents platinum wedding bands:
"Jamie designed and made our beautiful wedding rings. Helen and Jamie came to our house, discussed our requirements then made our perfect bespoke rings. Friendly, great value and highly recommended. Jamie has also mended jewellery for my family members – speedy service too."
Wendy H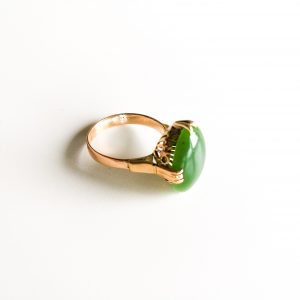 Remodelled ladies solitaire ring to a much smaller size:
"The customer service is excellent. Two jewellers turned down this job due to the complexity. Jamie took it on and did a brilliant job."
P.K. W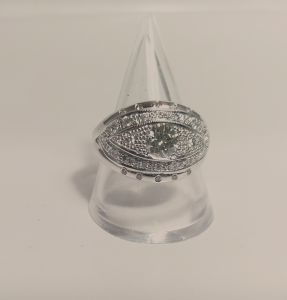 18ct white gold ring set with 29 diamonds – remodelled using three of the customer's rings:
"I'm so happy with my new ring, massive thanks to you both. Can't stop looking at it!"
Selina E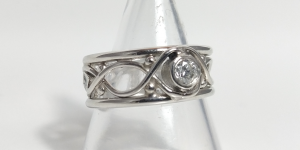 Platinum ring, set with customer's diamond and sapphires:
"I can't recommend Jamie and Helen highly enough. They took my stash of old gold jewellery that I never wear and Jamie designed a new platinum ring reusing some of the stones. It is divine and completely unique – I absolutely love it. Thank you."
Holly H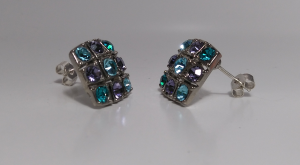 Clip earrings were converted to post & scroll fittings:
"Helen and Jamie converted a beautiful pair of earrings (a gift from my husband several years ago), from clip on's, which I never wore as they just kept slipping off, to studs. They advised me on options beforehand, since then I have worn these earrings so much and always get a lovely comment about them. Thank you Helen and Jamie."
Kate B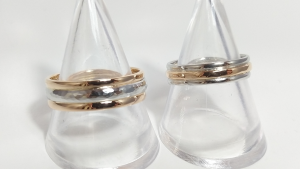 Platinum & 18ct rose gold wedding rings:
"Jamie & Helen offer a fantastic service. We knew we wanted something original, and when they showed us some examples, we found what we wanted straight away. We went to their house for fittings and Helen even came to ours a couple of times and kept in touch throughout. We are very happy with our rings and we have had some great comments about them too. Prices are very competitive and you also are supporting a small local business too."
Louise T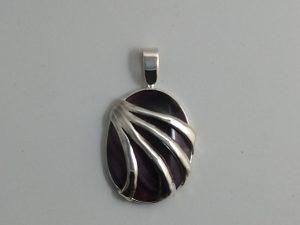 Silver amethyst cabochon pendant, remodelled from an antique brooch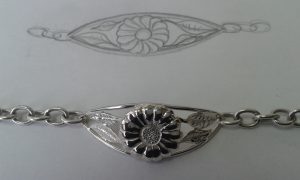 Daisy bracelet in silver, shown alongside the original design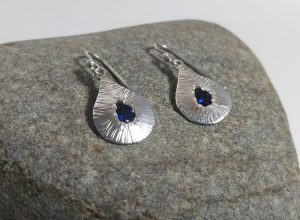 Silver sapphire drop earrings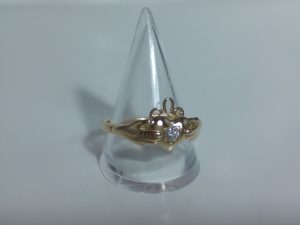 18ct Claddagh ring, set with a 0.11 carat round diamond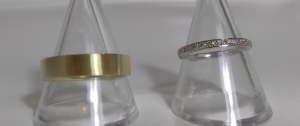 Gents 18ct yellow gold flat court brushed wedding band, and a ladies 18ct white gold court wedding band set with 0.27 carat diamonds, using the gold from their grandparents' wedding rings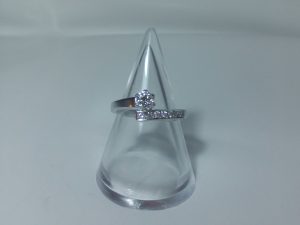 18ct white gold shaped engagement ring, set with 0.35 carat round diamonds, and ladies shaped 18ct white gold wedding band to match, using the gold from her grandmother's jewellery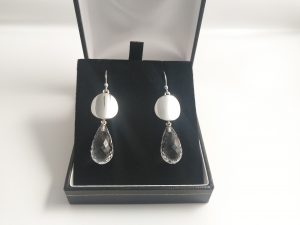 Silver drop earrings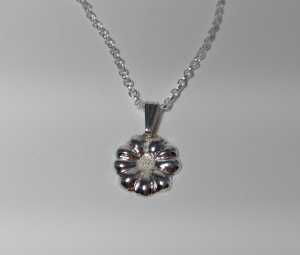 Silver daisy pendant, a gift for a flower girl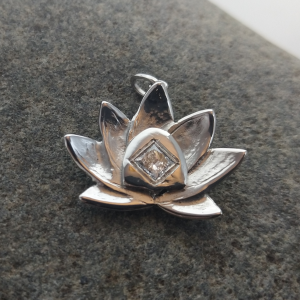 Platinum lotus flower pendant, set with 0.5 carat princess-cut diamond. Remodelled using the platinum and diamond from the customer's wedding & engagement rings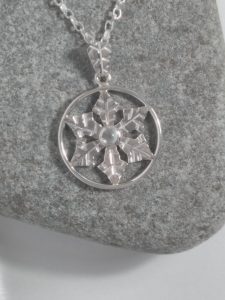 Silver snowflake pendant, set with a small aquamarine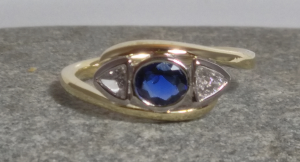 18ct yellow gold band with an 18ct white gold setting, set with a 5.6mm x 4.6mm sapphire, and a pair of trillion diamonds of 0.24 carat weight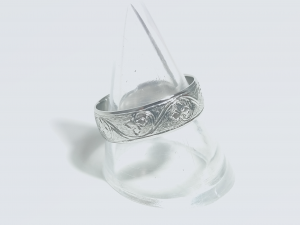 Platinum medieval-inspired gents wedding band, remodelled from his original platinum ring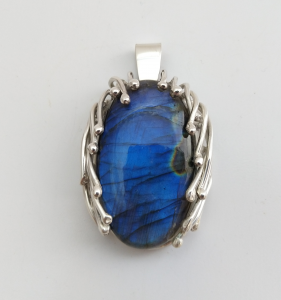 Labradorite set into a custom silver pendant setting:
"I am absolutely delighted with my pendant. Thank you so much, I will treasure it forever."
Jenny P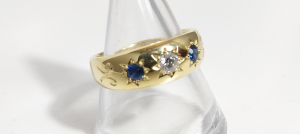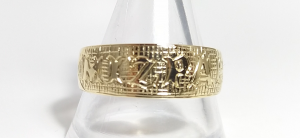 18ct gold rings, made for a husband and wife. Hers is set with two sapphires and a diamond, with personalised engraving on the shoulders and inside the band. His is an intricately-engraved Mizpah ring.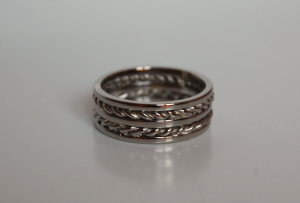 Silver ring made of three solid bands, interspersed with two twisted wire bands.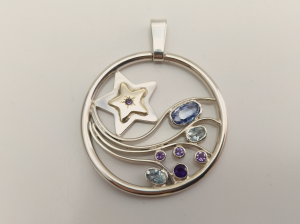 Silver pendant, diameter of 40mm, set with a bespoke design to incorporate the customer's own stones. The star is 9ct yellow gold, using the customer's gold and set with her own diamond.
Silver ring, set with three of the customer's amethysts.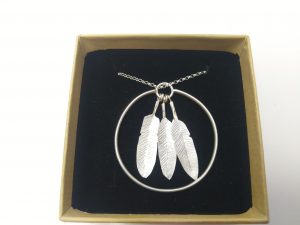 Three handmade silver feathers, set into a pendant.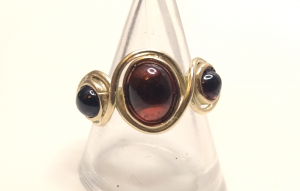 9ct yellow Fairtrade gold ring, set with three repurposed garnet cabochons.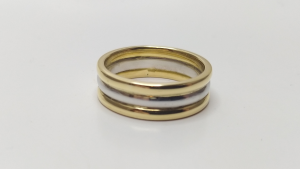 18ct yellow gold & platinum two-tone wedding band, remodelled from the customer's 22ct gold wedding band.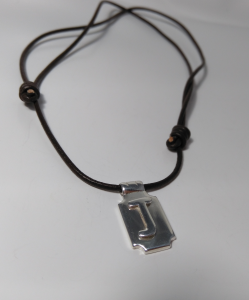 A pageboy gift for a young boy – a solid silver initial, on an adjustable leather thong.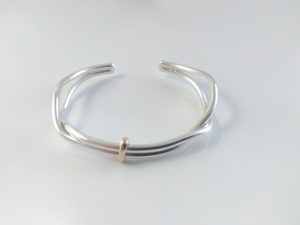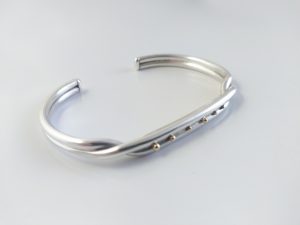 A pair of silver bangles, with 18ct gold detailing. Designed for the same customer, and can be worn together or separately.
14ct yellow gold earrings with rubies & cubic zirconias:
"So much attention to detail and working with us to get exactly what we wanted. The expertise, artistry and inspiration was wonderful. Thank you."
John M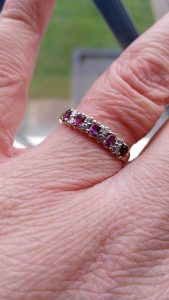 Remodeled ring, with opals replaced by amethysts:
"Helen thanks so much for delivering my ring. I was really excited about it coming, and it hasn't disappointed. The replacement stones are absolutely beautiful, it has given this old ring a new lease of life."
Linda W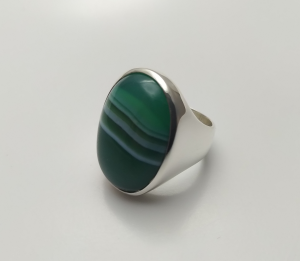 Banded agate, set into a chunky silver setting.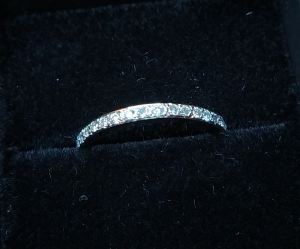 We took a wider 18ct yellow gold eternity ring, removed the diamonds, and set them into a thin platinum band. They are grain set, in the exact design as the original ring.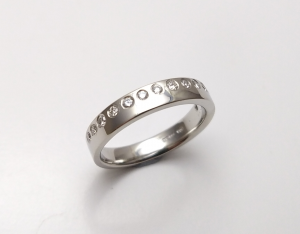 Platinum wide band, with 14 diamonds drop set. This was made to balance out the customer's wedding ring, which is also set with diamonds, so that they provide a surround to the engagement ring.